Regular price
Sale price
$9.54 USD
Unit price
per
Sale
Sold out
Dream Amethyst (aka Chevron Amethyst) holds all the properties of Amethyst but due to the addition of Quartz it is a highly protective + spiritual stone. It places a bubble around its user deflecting all negative energies. It deepens medative states + strengthens and enhances connection to the higher realms, psychic abilities and Dream/vision recall. 
Amethyst is a natural stress reliever with a beautiful, soft, and calming vibration. Its high vibration wards off negative energies + assist with purification. By stimulating the Third Eye and Crown Chakra's, it enhances spiritual awareness, psychic + intuitive abilities and deepens meditative states. Amethyst encourages trust, balance + stability, and provides support in overcoming addictions. When placed beside the bed it helps to calm the mind, body + nerves, encouraging a peaceful sleep. 
Chakra | Crown + Third Eye
Zodiac | Pisces, Virgo, Aquarius, Capricorn + Sagittarius
Size | approx 3-3.5cm
Included is 1 Amethyst pyramid, intuitively chosen by us. 
Due to screen variations, colours may appear slightly different.
Share
View full details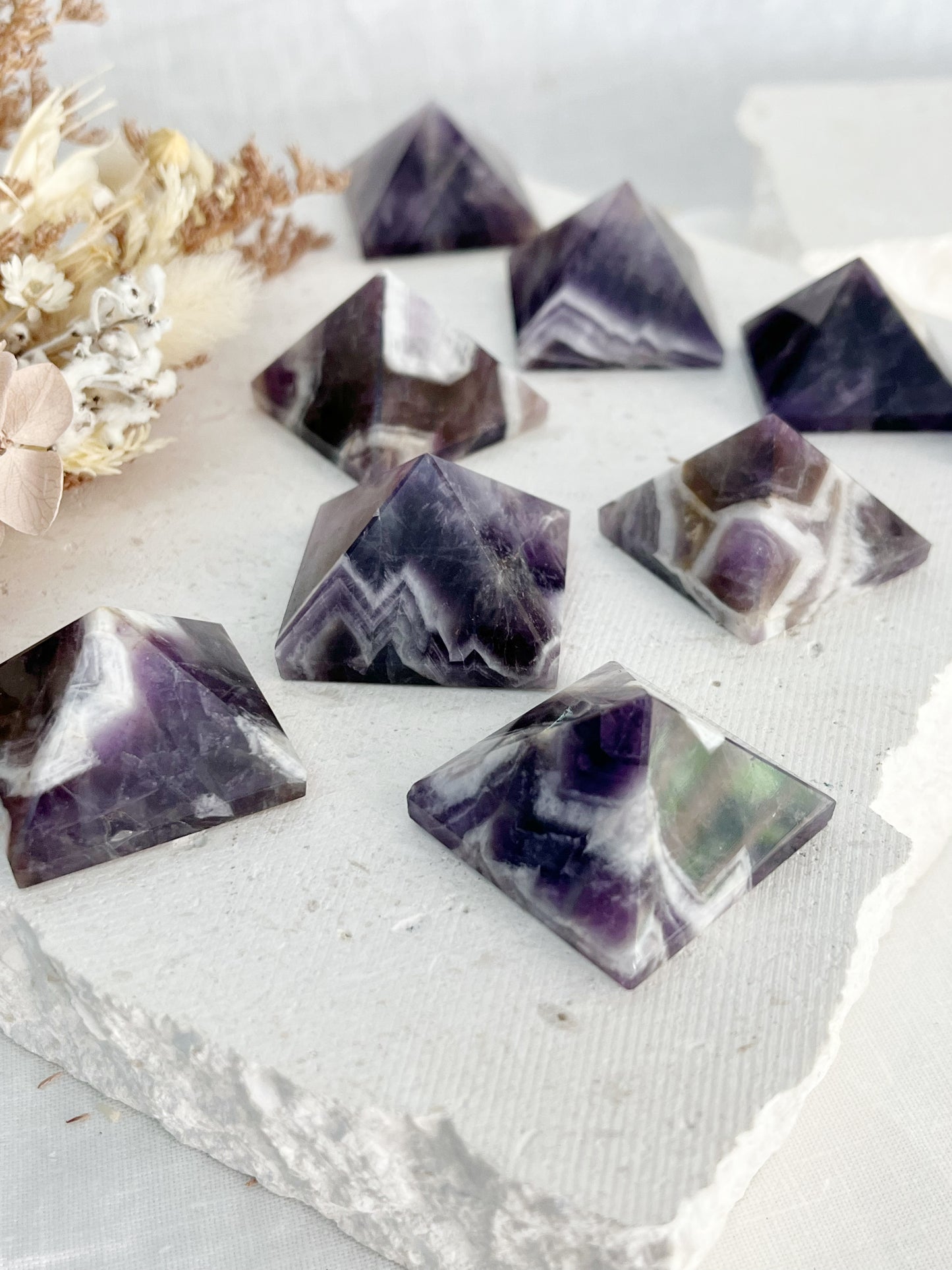 Shipping

Australia wide - Free Shipping over $150, Standard shipping $10, Express shipping $14